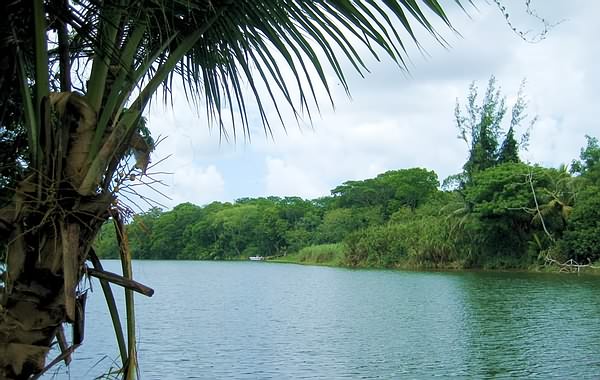 SOLD SOLD SOLD

REDUCED: USD $125,000

SOLD SOLD SOLD
Situated on the North bank of the Sittee River in a well developed area with easy access by land or water.  A paved road gets you there from the main highway in 5 minutes and the deep river waters can accommodate any size boat easily.
This waterfront property is one of the last large properties to be developed on Sittee River. It was kept in possession of a local gentleman who did not want to sell it… until now. The papers are in order and still measure the land in Gunter's Chains (used on the British Islands and later in the colonies since the 17th century and abandoned in the 60s).
The measurements are below:
North – 3 chains 80 links (83.6 yards) – road exposure
South – 3 chains 80 links (83.6 yards) – river exposure
East    – 13 chains 50 links (297 yards)
West  – 13 chains 30 links (292.6 yards)
Minutes from Hopkins with all its attractions and only about 21 miles (~34km) from Dangriga – district capital – where the hospital, banks and government agencies are located. Approximately 35 miles from Placencia .
By boat Sittee River will take you to the blue Caribbean Sea or you can travel up the river towards the nearby Maya mountains. The river is full of fish and you can even spot manatees here.
Questions asked in inquiries about this property:
Q. Is the land high?
A.The land is high and not swampy as there are huge mango trees right by the river. Mango won't grow on wetlands.
Q. Was the land cleared?
A. No, the land was not cleared, that's why there are such big, unique trees on the property.
Q. Is there electricity on the property?
A. Yes, there is.
Property details:
Listing Price: $125,000
Location/Address: Sittee River
City/Town/Village Hopkins
District: Stann Creek

Reference Number: 1397
Property Size: 5 acres
Bedrooms: n/a
Bathrooms: n/a

Property Gallery
Property Location
We would love to hear from you! Please fill out this form and we will get in touch with you shortly.