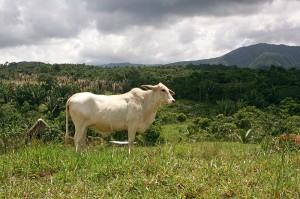 Article Preview By David Gobeil
People always ask me if it's better for them to visit Belize during a particular season, or whether they should avoid Belize during other seasons.  I always tell them there is no easy answer to that question since Belize has something to offer visitors at all times of the year.  Of course the weather varies from summer to winter, with the winter months being the "dry season" and the summer months encompass the "rainy season".  Also, there are various festivals and national celebrations throughout the year with some visitors making a point of planning their trip to coincide with these festivities.  Also, if you are scuba diver, then certain times of the year are better for spotting various marine life such as the gigantic whale sharks which congregate along the shores of Belize around Easter of every year.  And of course another important factor for some people is the high season and low season when there are considerably more or less tourists around depending on the season.
Click here to read the entire original article:
The question: when is the best time to visit Belize has no fixed answer.
The reason being that it's always a great time to visit Belize, but everyone searches for different opportunities when choosing an ideal vacation time. For example, there is no best time of the year to visit Belize for scuba diving (although some people prefer the calmer waters during summertime) but if you seek to go diving with Whale Sharks, this can only be done from March to June.
There are a few major factors that contribute to having a more enjoyable vacation in Belize. Of course good weather is one, fun activities such as festivals and events, and either choosing to mingle with the crowds during high season or taking advantage of off peak rates during low season.
High Season and Low Season
Belize's High Season for tourism is from November to May. This time period runs simultaneously with the dry season, which is the best time for weather in Belize. Coincidently, this point in time also matches with the great white north's winter which means lots of Americans and Canadians escape the cold searching for warmer climate.
The Low Season runs from June to October. Many travelers strategically visit Belize during this time to take advantage of lower rates. Most tourism businesses drop their room and tour rates from 30 to 50 percent in order to accommodate the plunge in tourist arrivals.
The Weather
The weather can make or break your vacation. In Belize there are two seasons, the Dry Season and the Rainy Season; each has its own pros and cons.
The Dry Season is somewhat Belize's winter minus the snow and freezing cold. During the months of November, December and January, the temperature in Belize drops a bit leading to cool windy days with lots of sunshine. And starting February, March and May, it tends to be hotter days with almost no clouds. The good weather permits for scheduling lots of fun activities including numerous aquatic sports and jungle adventures. After all, Belize is indeed an active destination.
The Dry Season is also Belize's High Tourism Season, certain towns and archaeological sites can be a bit crowded with tourists. Although, do remember that Belize is still relatively unknown and doesn't really attract a lot of tourists as compared to other countries.
The Rainy Season runs equivalent with the Belize's Low Season for tourism (June to October). Being in Belize during this time can mean that your sunny days can be unexpectedly ruined by rain showers. The good news is that unless there is a tropical storm, showers usually only last an hour or two. Also keep in mind that Belize's hurricane season is during this time and a potential hurricane can make your vacation run short.
Another negative is that with lots of rain certain tours such as snorkeling or diving and caving adventures like Barton Creek or Actun Tunichil Muknal get cancelled for a couple days until it's once again safe. Although, Belize's rainy season has several issues to consider, many people think it's a fair trade for avoiding the crowds and saving money.
Here is the link for the original article in it's entirety: