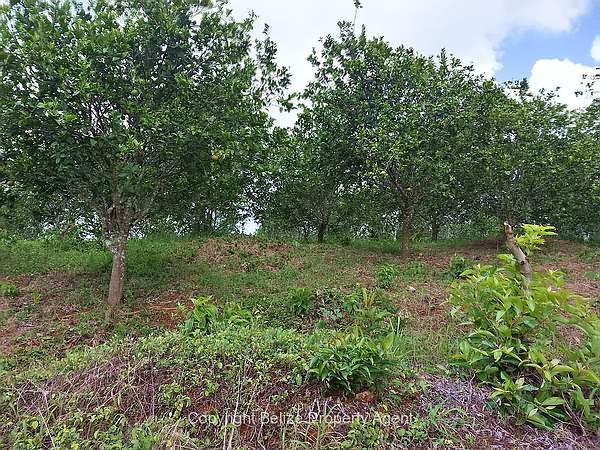 Price:129,000USD ($258,000BZD)
This is an excellent parcel of Belize Real Estate for sale in Alta vista Village, Stann Creek District.
It is located on top of the mountain and offers great views of the valley and surrounding Maya mountains. Picture perfect!!!
This parcel has 25 acres planted out with bearing citrus (orange and lime) as well as bread-fruit, coconut, mango, sapodilla, lime, soursop, papaya, hardwoods – teak, barba de jolote, and others. Two nice creeks are running through the property. The orchard is extremely well maintained and the trees are thriving there.
There is no power to the land but solar or wind power is a good alternative that is available and getting cheaper in Belize. There is access to water from two wells that are placed on the property. There are some shacks on the property where the caretaker stays, but no other structures.
Alta Vista Village is rapidly developing since the properties here are still priced very reasonable.
If you are thinking about a prime parcel land with citrus in Alta vista Village, Stann Creek District, then this 50 acres of Belize Real Estate would be ideal at only $129,000USD ($258,000BZD)


Listing Price: $129,000USD ($258,000BZD)
Location/Address: Alta Vista Village
City/Town/Village Alta Vista
District: Stann Creek

Reference Number: 1371
Property Size: 50acres
Bedrooms: N/A
Bathrooms: N/A

property gallery
Property Location