Price: $199,000USD ($398,000BZD)
This is a rare, large parcel of planted farmland on the Hummingbird Highway for sale at one of the highest points in the Stann Creek District that is REACHABLE BY ROAD.
It's unique mountaintop vantage point at Mile 15 on the Hummingbird Highway offers unbelievable views ALL THE WAY to THE CARRIBBEAN SEA, and offers unparalleled views of the valley and surrounding areas. Stunningly picture perfect!!!
This parcel has 25 acres planted out with bearing citrus (orange and lime) as well as bread-fruit, coconut, mango, sapodilla, lime, soursop, papaya, hardwoods – teak, barba de jolote, and others. The rest is partially planted out with similar fruit and vegetable trees.
A nice creek are runs through the property with an all season artesian well providing a clean pure water source.
The property is off grid but solar or wind power is a great alternative that is available and getting cheaper in Belize.
The location of the property directly above Alta Vista village at Mile 15 on the Hummingbird Highway means the Caribbean Sea is an easy 20 minute drive to the coast, while the capital city of Belmopan is about 40 minutes to the west. The resort village of Hopkins is about 20 minutes away, and the tourist hotspot of Placencia is about an hour away.
The property hasn't been maintained since Covid, so some bush cutting and cleanup is necessary to bring it back to it's full potential.
If you've been looking for a gorgeous, prime parcel of large land on the spectacular Hummingbird Highway, with multiple mature bearing fruit and vegetable trees, with an absolutely stunning view all the way to the Caribbean Sea, with onsite all season water source, then this RARE 50 acres at only $199,000USD ($398,000BZD) deserves your immediate attention!!!!
Listing Price: $199,000USD ($398,000BZD)
Location/Address: Mile 15 Hummingbird Hwy.
City/Town/Village Alta Vista
District: Stann Creek

Reference Number: 1371
Property Size: 50acres
Bedrooms: N/A
Bathrooms: N/A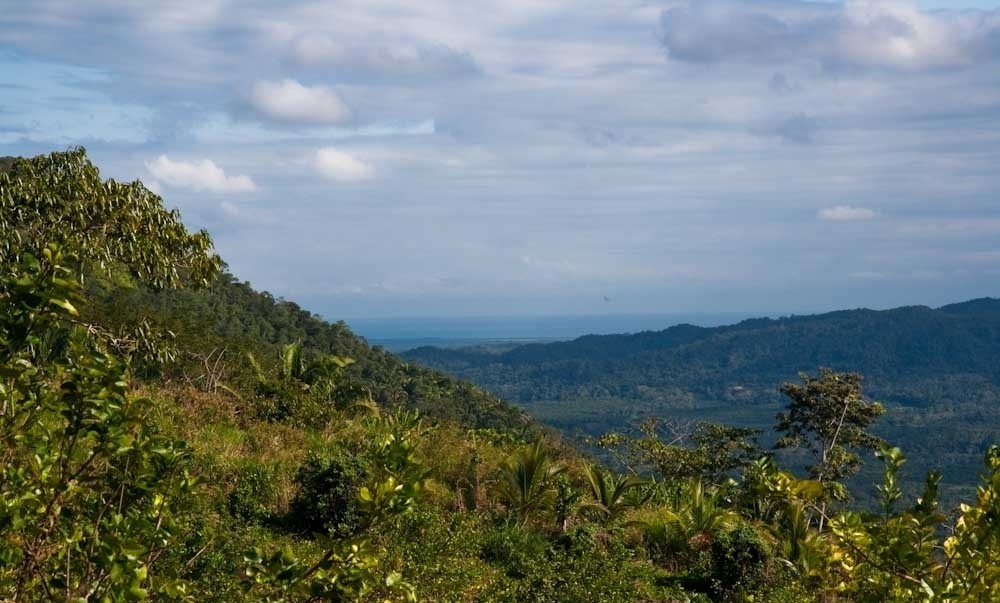 property gallery
Property Location
[mappress mapid="28″]