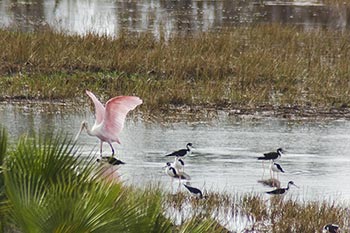 By David Gobeil
Trying to find your ideal property in Belize is not much different from doing the same in the United States or Canada, except for a couple of key differences.
The first thing you'll notice is there isn't a Multiple Listing Service (MLS) where you can conveniently browse most properties for sale in one location.
The main reason for this is the lack of a governing body or regulatory board for real estate sales in Belize.  There are a couple of informal "Real Estate Associations" in Belize, but nothing officially sanctioned by the government.
So if you want to see all the available properties that are officially for sale you need to browse each and every real estate companies' advertisements (usually only websites).
The second problem buyers complain about is the lack of a record of the prices most properties sell for. Without such data it is difficult for buyers to get an idea of the current prices for properties in certain areas.   However, most of the reputable real estate companies in Belize will give you their HONEST opinion on what land is worth in certain areas, based on what they have seen it selling for.
There are several registered real estate companies in Belize, and the majority operate ethically and with their client's best interests in mind.
Most companies specialize in particular areas of the country, although all will sell you property from other areas.  It is usually worthwhile, however, to deal with a company that operates in the area you are interested in— simply because of the wealth of knowledge they can give you about that area.
Here are the steps I recommend for you to find your ideal property in Belize:
Decide which part of the country you would like to find property.
Contact one or two real estate companies in that area and tell them what you are looking for.  Remember if the real estate company doesn't currently have it listed, they probably know someone who does!
Do your own research on the Internet.  Spend some time browsing real estate sites and looking at land and prices for the area you are interested in.
Come to Belize and look at the property!  Some people buy properties sight unseen, (usually citrus farms for investment purposes, etc.) but the majority of buyers prefer to come and see what they are buying.
The real estate industry has come a long way in Belize over the last few years.  Of course this increased efficiency has resulted in more buyers and steadily increasing prices, but that is the price of progress!
Copyright 2007 By David Gobeil