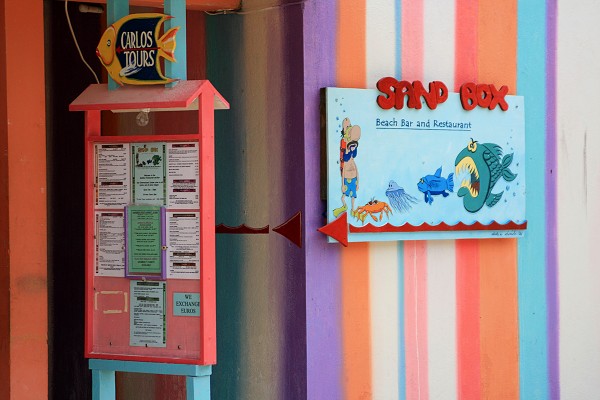 Photo By David Gobeil
Here's a well written and informative article by Suzan Haskins and Dan Prescher from International Living, as featured in the Huffington Post.
You can read the original article here:
Mayan ruins, spectacular waterfalls, lush rainforests, exotic wildlife, miles of unspoiled coastline, and the Western Hemisphere's longest barrier reef — a paradise for diving, snorkeling and fishing. Belize is a Caribbean playground that is truly blessed by time, nature and culture.
For many people, Belize is only the white sand beaches of the popular island of Ambergris Caye, with its world-class fishing, diving, and snorkeling. But Belize has so much more to offer.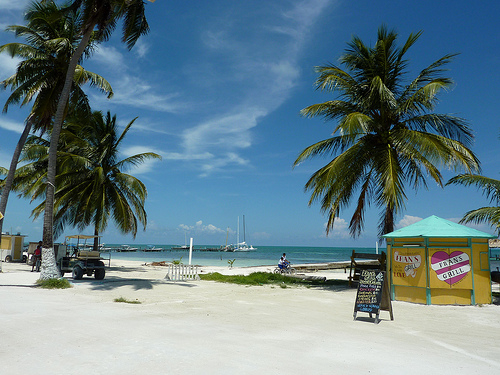 Caye Caulker, Belize: Photo by Glynna Prentice, InternationalLiving.com
Let's start with a little history and geography…
Belize was known as British Honduras until 1973, and the country gained full independence from Great Britain in 1981. It's bordered on the north by Mexico and on the west by Guatemala, and both neighbors have played large parts in Belizean history. For example, because mestizo refugees from Mexico's caste wars came to Belize in the 1800s, Spanish is almost as common as English in Belize's northernmost districts.
Thanks to its colonial roots with Great Britain, Belize is an English-speaking country, and that helps make it a perennial favorite with both tourists and expats, many of whom consider Belize to be one of the best overseas retirement destinations in the world.
In fact, Belize is a great place to retire if you're not comfortable learning a new language. Depending where and how in Belize you choose to live, your monthly budget may range from about $2,000 per month and up.
(By the way, the going rate for household help in Belize is $2 to $3 an hour. It's very affordable to hire someone to clean your house, work in your garden, cook for you, or do household maintenance work.) So if you're thinking of starting a business in Belize that requires employees, you needn't worry about expensive labor costs.
As for health care, most expats choose to go to nearby Chetumal or Mérida in Mexico for major health issues, but we've heard increasingly good reports from expats in Belize about local health care.
Belize offers a national public health care system that legal residents can take advantage of. This provides you access to services and care offered by public hospitals. You'll find these public hospitals in every district. There are good-sized private hospitals in Belize City, and you can purchase private health insurance to be treated there. The cost of your policy will depend on whether you also opt for international and/or U.S. coverage.
Belize isn't huge… only 8,800 square miles, but it's blessed with 149 miles of Caribbean coastline, all of it protected by the second largest barrier reef system in the world… the source of the country's fame as a fishing, diving and snorkeling paradise.
There are only a little more than 300,000 people in Belize, and that gives the entire country a distinctly small town feel. Even Belize City, the largest population center in the country, has just a little over 70,000 people. And 40 percent of Belize's population is 15 years of age or younger, so there's a youthful energy everywhere you go.
There are other factors that contribute to Belize's popularity. It's close to the US and Canada–just a two-and-a-half hour flight from Miami. The Belize dollar is pegged to the U.S. dollar two to one, so currencies conversion issues are easy and never vary. And the U.S. dollar is freely accepted anywhere in the country.
It's easy to buy real estate in Belize. There are no restrictions on non-citizens owning property and no capital gains taxes, although you will pay a transfer tax, also known as a stamp tax, usually about 5 percent of the property's value. Annual property taxes are also very low, usually anywhere from $50 to $300 or so, depending on the value of your property.
It's easy to open a bank account in Belize — there are several to choose from… and most pay interest rates of up to 6 percent on U.S. dollar deposits.
Another reason for Belize's popularity is its politically stability… politics, in fact, is a national pastime here. Remember, the country is only 30 years old and the population is small. It's easy to run into your political representatives on the street and share your opinions with them. And in Belize, everyone has a good-natured opinion about politics!
Belize's court system is based on British common law, familiar to most of us. And unlike the rest of Latin America, measurements here are in inches, feet, miles, and acres — so no metric conversions are necessary. Put all these things together, and it's no wonder that Belize gets so much attention from people looking for someplace with great weather, lots of activities, and a lower cost of living than they had back home.
Watch out for our upcoming blogs where we break down the country by destination and tell you what it's like to live there.
You can read the original article here: