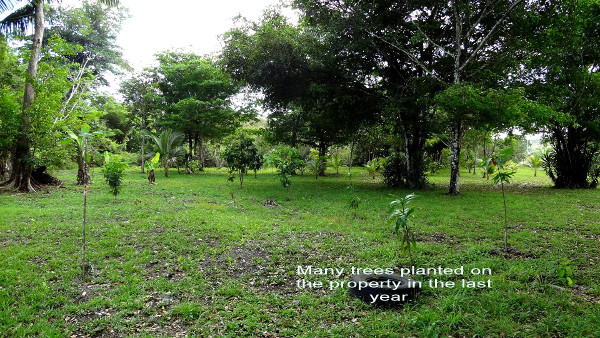 $225,000 USD (1,500 USD per acre) / $450,000 BZD.
SOLD SOLD SOLD
Fertile land, good infrastructure with wide, paved roads, makes Spanish Lookout a very desirable place to move to.
Here is a rare opportunity to own 150 acres (3 lots, 50 acres each) of prime, prime land in one of the most desirable parts of Belize for farming.
The property backs into a big creek. A smaller creek runs through the property giving you access to fresh water year round.
This property is easily accessible by road any time of the year.
It is located only 10 miles from Caribbean Tire (the equivalent of Canadian Tire here in Belize) . All the supplies you need are minutes away.
Neighbors are mostly crop farmers, but there is also an eco settlement, dairy farm, horse farm, all withing 1-2 miles range.
SOLD SOLD SOLD
Property details:
Listing Price: $1,500 SOLD SOLD SOLD
Location/Address: Spanish Lookout
City/Town/Village
District: Cayo

Reference Number: 1424
Property Size: 150 acres
Bedrooms: N/A
Bathrooms: N/A

Property Gallery
Property Location
[mappress mapid="45″]
We would love to hear from you! Please fill out this form and we will get in touch with you shortly.