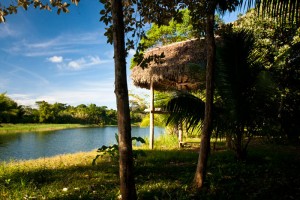 Purchasing real estate overseas is often intimidating, so it can deter people from buying property in a beautiful county like Belize. The whole process of buying foreign real estate can seem overly complicated if people aren't familiar with it, especially the different paperwork from what you are accustomed to, and an unstable worldwide real estate market like Belize. There is still ALOT of money to be made in buying foreign real estate, and this article will help you to identify the best investment opportunities in Belize.
If you are considering purchasing a house in a new neighborhood in Belize, such as a new subdivision, you should look up information about the neighborhood using resources on the Internet. Even the smallest towns in Belize have information shown for them when you do this. Look into the unemployment rates, population and if there are any schools  in the town to be sure that there is a future there.
If you have an interest in real estate investments in Belize, find a good broker or real estate agent to help you. These people have resources you can use that you may not have direct access to yourself. Brokers and agents have exclusive access to local knowledge and also know what other Belize real estate companies are offering. While the other real estate companies' listings in Belize are accessible to you as well, searching with one company makes it far easier for agents to help you identify ideal properties.
TIP:  Although a home inspection may not be necessary with your  lending institution, you might still decide to have one  for your peace of mind. When a professional inspector is consulted before buying a house, you can find out if there are any issues you need to be aware of.
When buying a home or property in Belize, if you own a vehicle it is important to make sure the access road is all-season. This holds especially true for properties that do not feature driveways. Unless you have access to nearby parking, you may find yourself walking quite a ways to reach your property.
That's more than enough to get you started, and these helpful tips will make your next real estate purchase in Belize go smoother than you ever imagined. Understanding all of the steps in buying property overseas, and the potential pitfalls, helps you feel more confident and comfortable as you work your way through the process, and hopefully you will soon find yourself the proud owner of a new piece of Belize real estate in the near future.