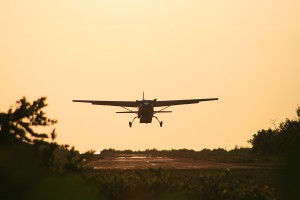 The Belize tourist industry is experiencing a huge conversion; no matter where you look, you are confronted with evidence of the boom. Therefore, it is of no surprise that international property investors are investing in Belize real estate.
With its flawless Caribbean shores, Belize is awash with scenic natural beauty. As the tourism industry in Belize is coming alive to its potential, the property market is finding it difficult to keep up with the increase in demand for Belize property from international real estate investors, making it a destination of interest to those looking for an investment.
Belize is one of the most popular expatriate destinations in Latin America, offering a wide range of advantages, including a lower cost of living, fantastic opportunities for real estate, an enhanced quality of life, abundant potential in business, as well as lower tax brackets. If you are looking to invest in property you will find all information located in one place which is the Belize real estate listings. Here you will find the best in residential properties, resorts, hotels and commercial land.
There are a number of factors that are specific to Belize, making it an excellent place to make an investment. It is one of the few tax havens, which means that investors are not required to pay inheritance tax, or capital gains. The tax on property is extremely low at a mere one percent of the market value of underdeveloped land. It is also easy to transfer land without going through a convoluted legal process which is normal in other countries.
Real estate in Belize is attractive to foreign investors because they are able to purchase property without any restrictions or prequalification requirements. A foreigner has the same rights as a Belizean in terms of freehold property ownership, and they are entitled to own property outright. In 2001 the Alien Landholding Act was abolished, meaning that a foreigner is not required to attain a permit or a license to take the title of freehold land in Belize. The rules implemented by the government are very flexible, which attracts those looking to invest in international real estate. Belize is the only county in Central America where the indigenous population speaks English as their first language, their economy is consistently growing and they have a stable government. Belize property also has the lowest price in Central America.
If you want to find the best Belize real estate, there are a range of property portals that you can search. Property companies such as Belize Property Agents assist investors in the buying process, and liaise with their clients from the initial point of contact up until it is time to transfer the title. International real estate investors are given peace of mind by the fact that all Belize property is investigated to make sure that they have got clear titles.
Despite the rush to purchase real estate in Belize, buying a property in any country is not something that you should rush in to. Take your time to explore all of your options, as well as to become familiar with any laws associated with buying real estate in Belize.