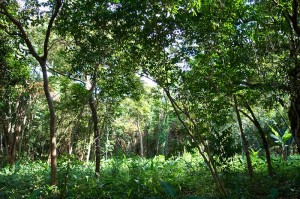 Article Preview By David Gobeil
The Belize Tourism Board has taken a very successful page out of United States President Obama's hugely effective campaign use of social media with their first "Twitter Live Chat".  Many election pundits applaud the Obama campaign's wide usage of social media as one of the key facets of his current lead in the polls.
Well, if the BTB's recent "Twitter Live Chat" is any indication, then social media is definitely something all savvy businesses should be using!
The one hour chat was titled "Where in the world is Belize" and was held on October 2nd.  Over 95,000 followers signed into the chat using the hashtags #whereisBZE, and the resulting "reach" was over 890,125 impressions!  This is a tremendous amount of exposure and shows the new BTB has a great understanding of social media and how to leverage it.
This of course bodes very well for the tourist industry in Belize, but also benefits the Belize real estate industry as more prospective purchasers discover Belize as an ideal place to buy reasonably priced real estate on the Caribbean.
The  full press release from the Belize Tourism Board is below:
BELIZE's "IMPRESSION" in the TWITTER world and online has amplified as a result of a successful one-hour LIVE CHAT, organized by the Belize Tourism Board (BTB) entitled "Where in the World is Belize!" This LIVE CHAT held Tuesday, October 2nd, 2012, was successful in promoting Belize as one of the ultimate vacation destinations. With an approximate "REACH" of 890,125 Followers, (measured as new IMPRESSIONS) under the hash tag #WhereisBZE, @BelizeVacation, it engaged new and existing Followers along with Twitter-savvy Industry Partners in a question and answer chat "ABOUT BELIZE".
BTB's main focus for this LIVE CHAT was to increase the awareness of Belize's natural wonders, diversity, cuisines and historic legacy to a wide travelling online audience that are eager to explore the beauty of 'Mother Nature's Best Kept Secret'.  With close to 1 million new Impressions during the CHAT, this initiative was a HUGE Breakthrough for Belize in its innovative online marketing ventures!
"LIVE CHAT" Metrics
TWITTER has evolved into a top business/product-to-consumer metric medium for the
accuracy in online initiatives' effective "Reach" and "Impression" on target audiences. The BTB recorded a total of 810 TWEETS (posts) under the hashtag #WhereisBZE, at the conclusion of this LIVE CHAT. A total of 95,188 Followers tuned in using #WhereisBZE to participate, bringing the ending metrics of Impressions to 890,125, some who are still trending the hashtag!
This initiative would not have been a success without the participation of our private sector partners, who also assisted by providing great prizes. The sponsors for the event were: Maruba Resort Jungle Spa, Splash Dive Shop, Sunbreeze Suites, Chukka Tours, Cayo Adventure Tours, San Ignacio Resort, Smokey Mermaid, The Phoenix Resort, Community Baboon Sanctuary and the Caye Caulker Island Magic. This online chat was fun and interactive, allowing followers to highlight the beauty of our Jewel-Belize.
The BTB reiterates the importance of utilizing Social Networking Mediums and the rewards of effective online marketing ingenuities such as this.  Let us celebrate BELIZE and continue our close relationship for the success of ALL our future endeavors!